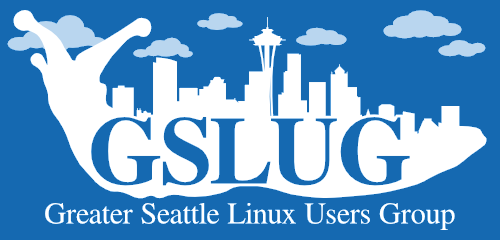 Founded in 1994, GSLUG is a community of people in the Seattle area who share an interest in Linux and open source software. Everyone is welcome, whether you've never used Linux before or you're a seasoned kernel developer. Come join us the 2nd Saturday of each month to learn and share!
Please join us on IRC if you have any questions:
General Meeting on June 9
Topic: General Discussion. When: Saturday, June 9, 2018 from 12:00 PM to 3:00 PM . Where: North Seattle College, Education Building, room 1840A . If you drive, take N 92nd and turn north into the easternmost parking lot. There is usually plenty of parking. Bus routes 40 and 26 and...
[Read More]
subscribe via RSS